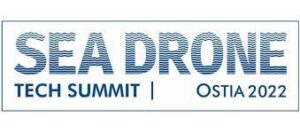 Sea Drone Tech Summit is the only Congress dedicated to the Unmanned Systems and Vehicles for the marine and submarine use.
The Sea Drone Tech Summit 2022 congress took place in Ostia (Rome) on Tuesday 25 and Wednesday 26 October 2022. In addition to the congress sessions, a large exhibition area was planned with the desks of research institutions, universities and companies, which presented their vehicles on a static display. Some operational demonstrations in the tank and at sea were scheduled.
SeTeL was there with the MAR (Multipurpose Amphibious Rover) presented in the session dedicated to the Unmanned Vehicle for the Marine Inspections.